Dear Customer,
It is our pleasure to inform you that Accelonix is exhibiting at the
Advanced Engineering 2022
tradeshow. The event will take place on May 11 and 12 at Antwerp Expo.
We kindly invite you to visit the exhibition and Accelonix at booth 135.
Meet up with one of our representatives and be informed about our newest products, latest innovations and Accelonix services in the field of EMC & RF, Microelectronics Packaging, PCBA Inspection & Test and Metrology.
For a FREE entrance ticket please click
here
for registration
We look forward to meet you at the
Advanced Engineering 2022
in Antwerp!

At the Accelonix booth our representatives will demonstrate the following Production & Test solutions: 
Semi-Automatic Battery and Heavy Wire Bonder: TPT – HB30
Software for PCBA Design-for-Test, Inspection and Manufacturing: Aster – Testway
Compact Tester for EFT/Burst, Surge and Powerfail: EMTEST – Compact NX5
Simulator for ESD Test: EMTEST NX30
Accelonix Booth Demo Preview: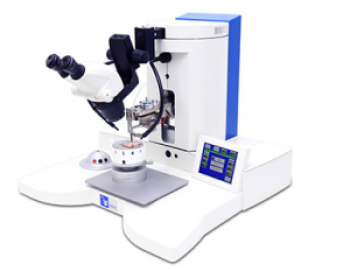 TPT's HB30 Heavy Wire Bonder with automatic Z- & Y- Axis is ideal for Battery Bonding. The motorized axis allows precise loop repetition.

TESTWAY Digital Twin for Test Engineering and Manufacturing Test. Simulate the manufacturing flow, based on schematic or layout data, in order to identify the possible consequences of inadequate DfT and test coverage, on a new design. Qualify the defect universe, using traceability and repair loops (big data analysis).

EMTEST Compact NX5 is the smallest multifunction compact generator with burst 5.5 kV, surge 5 kV, power fail and telecom 5 kV capabilities that simulate conducted electromagnetic interference effects for immunity testing according to international, national and manufacturers' standards.
Copyright 2022 Accelonix BV – Luchthavenweg 18-b Eindhoven, NL-5657 EB – www.accelonix.nl
Your comments, questions, and suggestions are welcome via e-mail to sales@accelonix.nl
If you do not wish to receive further e-mails CLICK HERE to unsubscribe from this list