In close partnership between Accelonix and one of the leading microelectronics assembly companies in the Netherlands we are able to offer local dicing services.
Located in a fully equipped ISO class 8 cleanroom, our experienced dicing engineers use ADT 7200 Series Full Automatic Dicing Saws.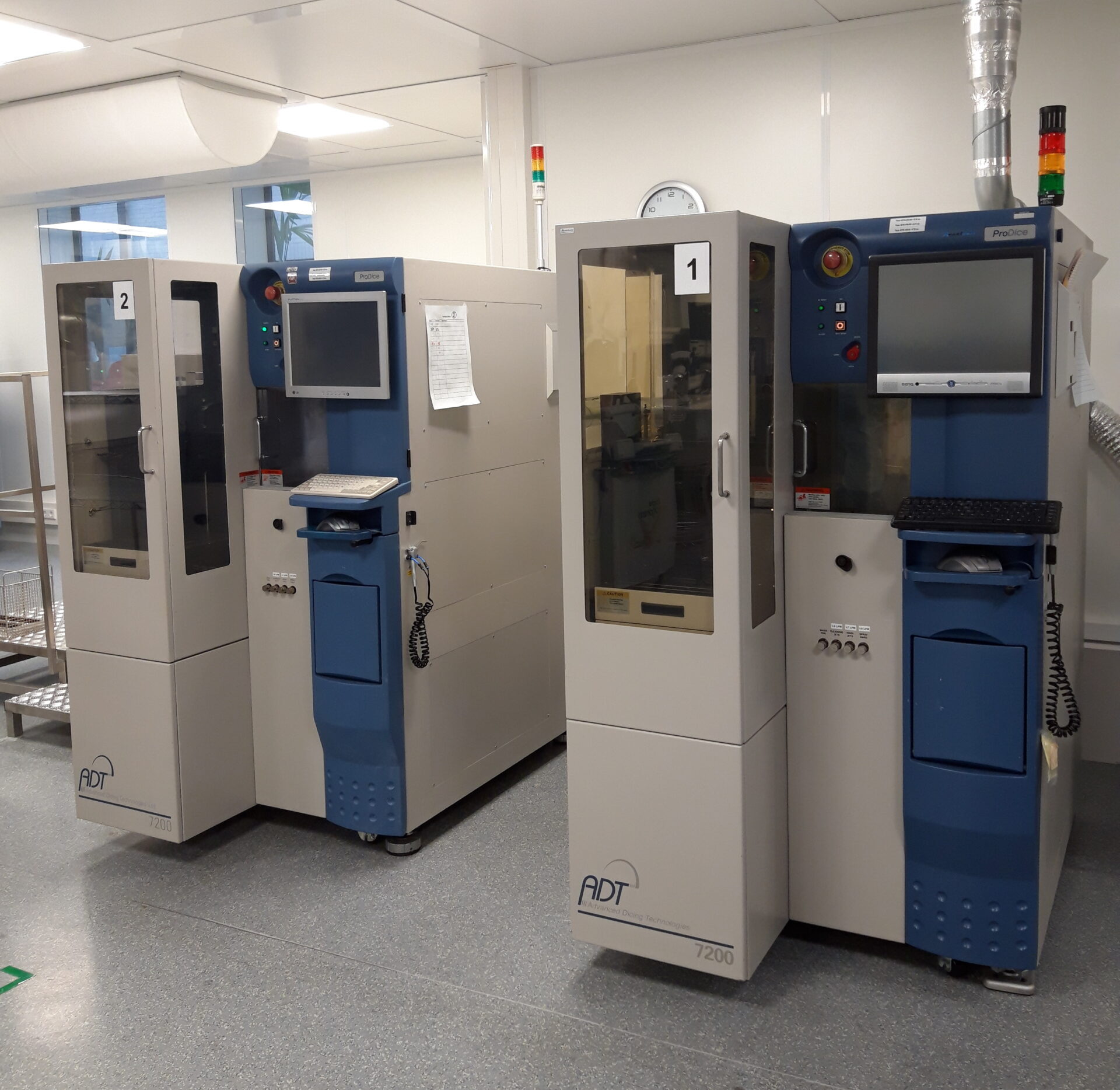 Capabilities:
Wafer / substrate mounting on Dicing Tape
Full Automatic Dicing System
Wafers and substrates up to 8″ inch in diameter
Full automatic pattern recognitions for the most accurate cutting map generate.
High accurate axes for the highest cut quality to deliver industry standard quality
Atomizing Cleaning Technology
UV-Station for Dicing tape release.
Leading applications:
PCB
QFN
BGA Panels
Silicon Wafers
SAW Filters
LED Packages
Ceramic substrates
Thin Film Devices
Glass Wafers, IR Filters
PZT transducers
Many more..