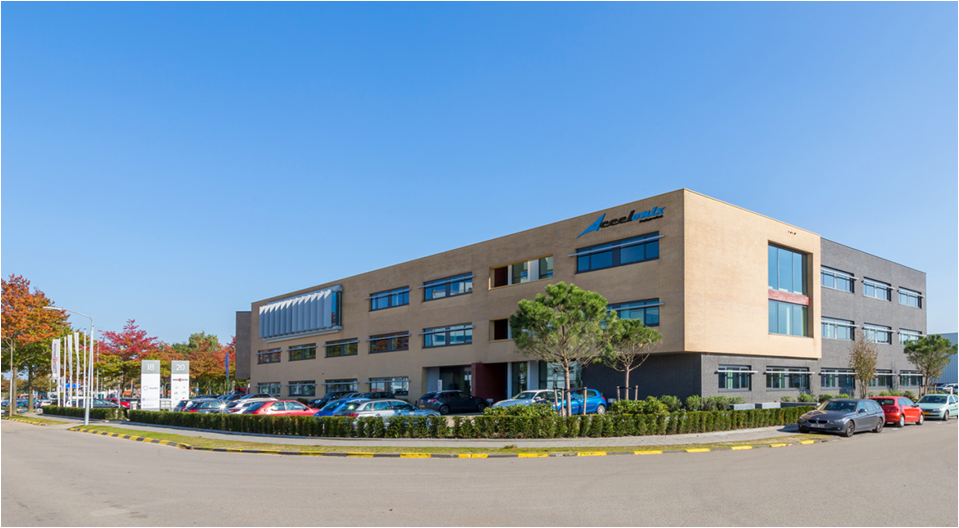 Accelonix BV has been established in 1985, initially under the name of Comtest Instrumentation BV, as a distributor of test and measurement solutions in the area of Electromagnetic Compatibility (EMC) and RF. Rapidly the company became a market leader in this field. In January 2000 Accelonix BV has become, by accession to the Accelonix Group, also a solutions provider for many types of test applications in electronic production and development environments. To guarantee an excellent support and a maximum quality of the offered solutions, Accelonix BV cooperates with suppliers who are one after the other market leader in their scope. Moreover we also develop our own software and hardware products and operate an applications and training facility where we are able to assist our customers with training at all levels and other necessary services in order to offer turn-key solutions.
The Accelonix group headquarters is located in France and has been introducing, selling and supporting products in the French electronics market since 1984. Originally established as the BSE group, has since expanded and now operates in several western European locations including the United Kingdom, Ireland, The Netherlands, Belgium, Luxemburg, France, Spain and Portugal.
Internationally, the Accelonix group has installed more than 2000 test systems in the maintenance/repair sector. However, it's most notable success to date is in the arena of in-circuit test systems. As pioneers in "flying probe" fixtureless test, the Accelonix group is recognized as leaders in educating industry and promoting this valuable test technique. The Accelonix group is responsible for over 100 installations throughout France, Benelux and Spain.
This success has created the need for a high-performance technical team giving us a unique competence in our core technologies, spread across several countries in Europe. This strength is an essential asset in view of the demands of the electronics industry in terms of support and service.
We continue to concentrate our efforts in progressive growth, particularly by operating in a high technology business area with high levels of technical obsolescence, mutation and change. This is why we attach such importance to keeping in-tune with technological trends and up to date with detailed aspects of market change.
This creates an all-round benefit, working as much for our suppliers and customers future success as for our own.
One of our major strong points is our historical commitment to promoting and supporting innovative products. This has provided many novel solutions to industry and has hugely contributed to our solid reputation. The group will continue to apply this policy to future activities with the aim of offering technically excellent solutions and optimizing efficiency for all our client companies, whilst ensuring product and service evolution.