Dicing Floor Management (DFM)
DFM system is a software and hardware option based on SECS/GEM* communication protocol that collects data and monitors all dicing saw machines at the production floor.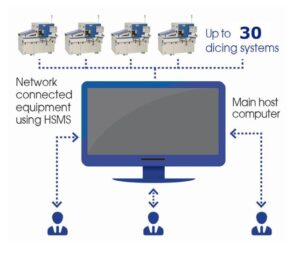 The DFM system will generate detailed reports such as UPH, up time, production data and other useful information for the production managers and is also of great value to your customers who demand data tracking.
Full barcode capability is embedded in the system for operator simplicity.
The DFM system will support up to 30 ADT different dicing saw machines.
The main advantages:
Transparency & real time visibility of the production floor
Progressive production monitoring
Monitoring the production efficiency
Tracking operator performances
Increasing productivity
Increased reliability and quality
Easy to file reports (daily, weekly and monthly)
Blade inventory management
Recipe backups
Capability to transfer recipe between the systems
Coating De-coating system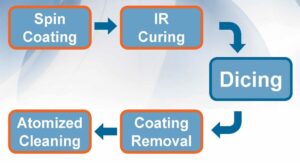 Many applications, as MEMS devices and Optic components, are sensitive to the environment developed during the dicing process.To protect the wafer during the dicing process, avoiding component damage, ADT has developed an option which coats the wafer with a very thin film of a transparent coating material before the dicing process, later removed as part of the wafer cleaning process.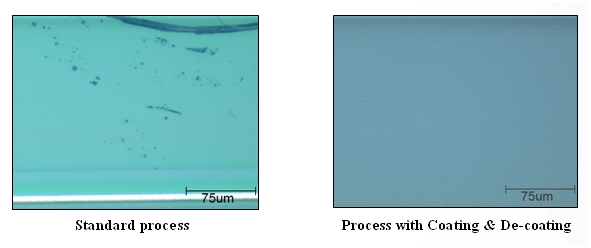 Dressing Procedure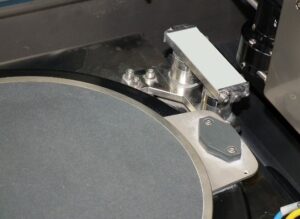 ADT has developed a new software feature that provides the ability to 'dress and drag' (Y axis moves forward at a programmed speed dragging the blade into the dress material) the blade to maintain a flat edge on the dicing blade instead of a standard "dicing" methods on a dress block.
This feature is available on the new 7120 / 7130 / 7220 dicing machines.

Field retrofit is available.
Tapeless 7134 dicing saw
ADT has recently completed a new project for dicing in a tapeless process mode. The work piece is placed on a formal rubber pad with vacuum holes, holding the workpiece and diced parts in place during the dicing process without the use of dicing tape.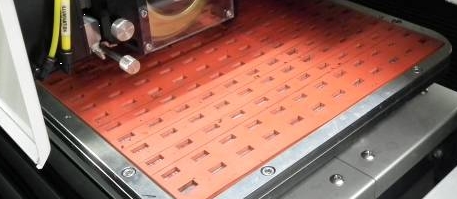 To create a high level of vacuum on the tapeless dicing chuck, the dicing machine is configured with a special high level vacuum pump and a special large water separator.
The above solution is also available on the 7122 / 7132 / 7124 dicing systems, including the possibility of supporting small dies.
Barcode Reader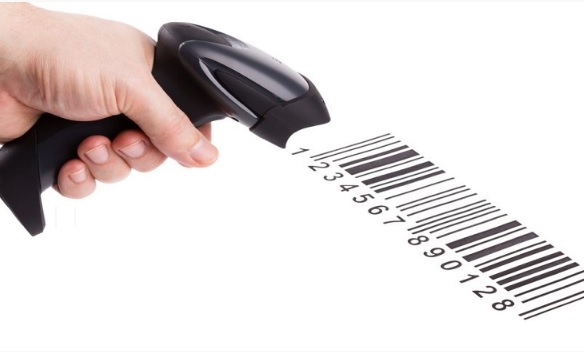 The dicing saws support the option of adding a Barcode reader.
On the semi-automatic dicing machines (7120 / 7130) the barcode reader is external while on the automatic dicing saws (7220) the barcode reader is internal.
This option supports various types of barcodes that can be read from the frame, from the cassette or from a paper.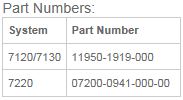 Scrap Removal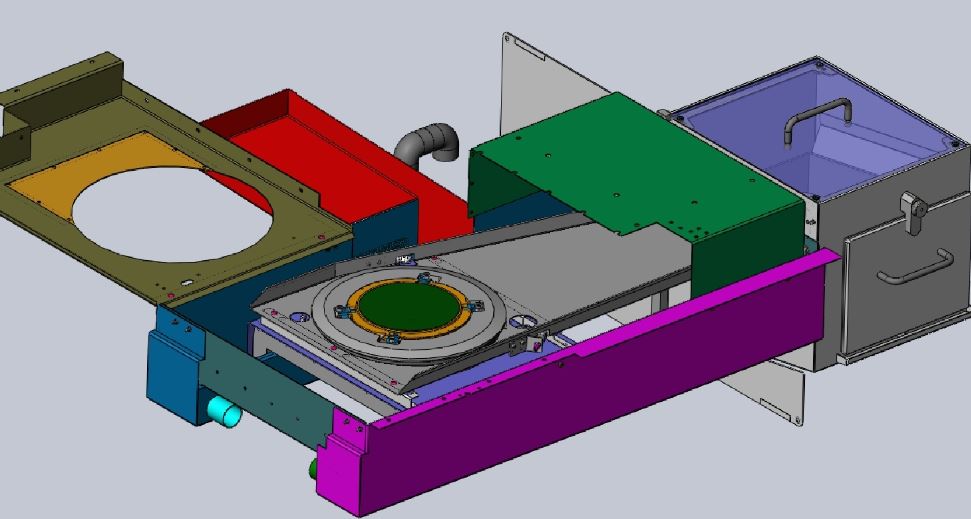 The Scrap Removal kit was designed for customers dicing applications that create a lot of dirt and/or want to filter and manage the cutting waste.
This kit includes a surface that guides the water and diced remaining to a tank before going to the drain.
*This option is available with orders of new dicing machines only.