The Dutch EMC-ESD association has organized it's EMC-ESD-Event on the 23rd of November 2021. Naturally Accelonix contributed to this event with: a booth, a demo-stand and a seminar-lecture.
Booth:
The booth, manned by our: Matthijs Kronenburg, exhibited a number of transient-immunity test-generators.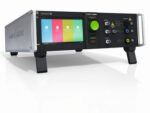 Combination generator for: burst, surge, powerfail, powerdips and magnetic field tester.
ESD generator, 30 kV with an extensive set of detailed control options and settings.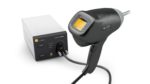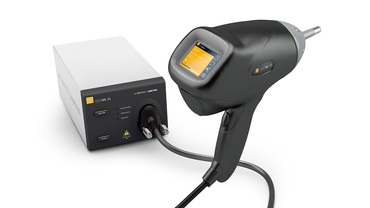 Also a small variety of MPE filters was shown, such as: Power Line Filters, HEMP & IEMI Filters, TEMPEST Filters, Feedthroughs, Control Line Filters, etc.
Demo-stand;
At the Demo-stand : we demonstrated the simplicity of performing conducted immunity test using our:
The Teseq NSG 4070 combines all necessary functions for RF immunity testing and is the only stand- alone instrument that is able to: "close the loop". The internal report generator makes the entire test sequence complete !
Seminar-lecture:
The seminar-lecture on behalf of Accelonix has been contributed by José Arevalo of Ametek. Ametek is the company who has: EM-Test, Teseq and Milmega under its wings. The subject was: "Latest changes in Burst and Surge standards". José explained the evolution of the currently applicable standards. Due to the Covid situation at that time, at a last-minute it became clear that it was impossible for José to travel from Spain. Improvising on that situation the seminar lecture took place via a Teams connection.
The slides of the lecture are available from our website: "Latest changes in Burst and Surge standards"