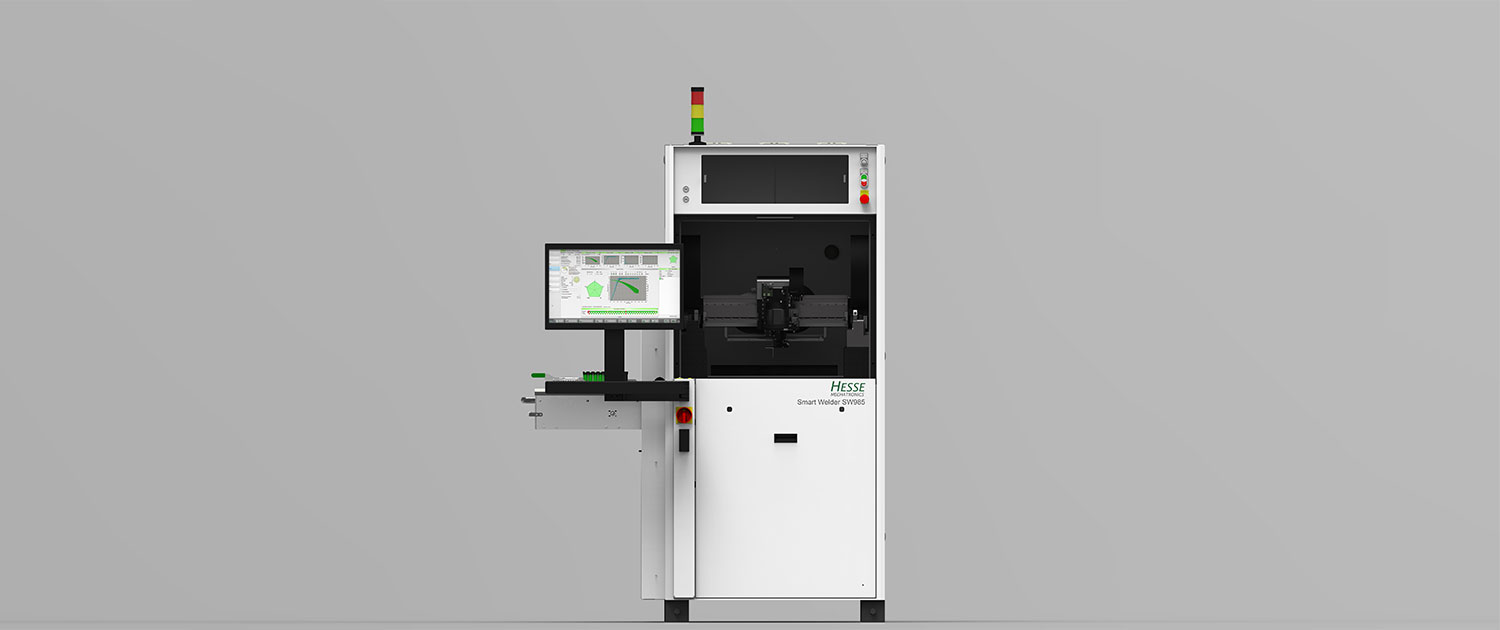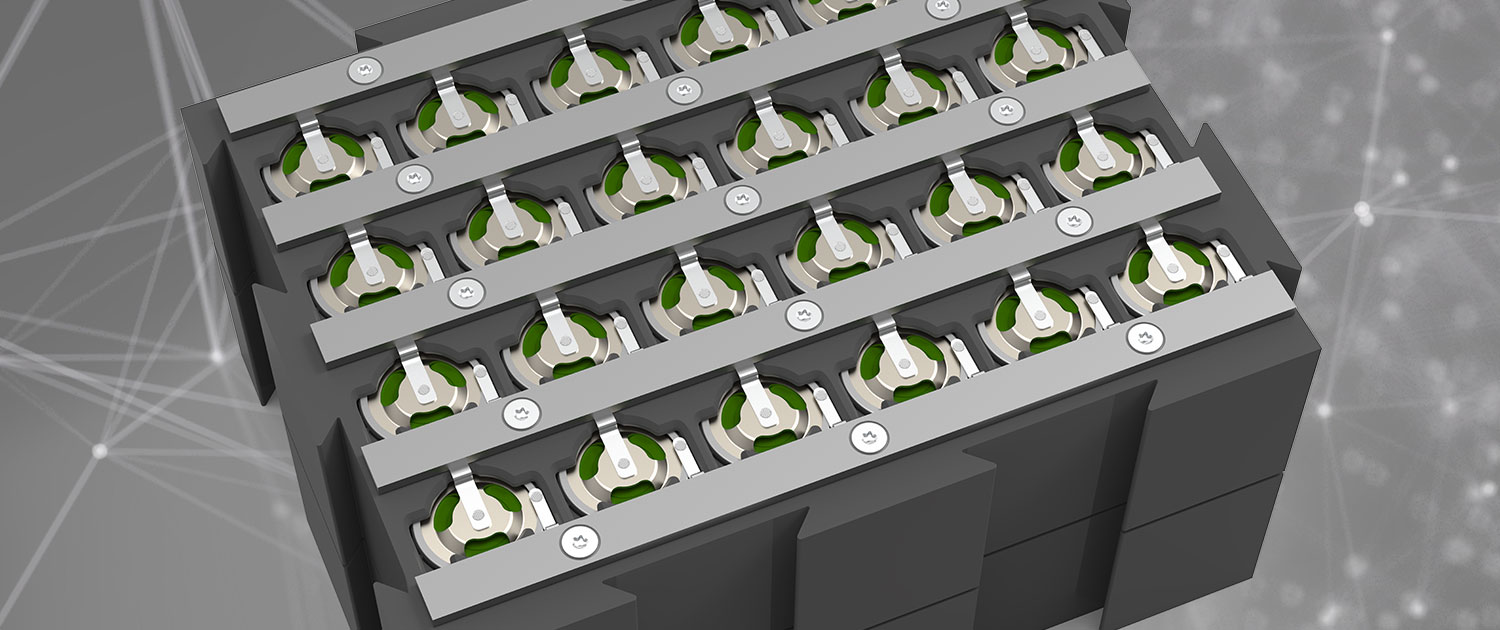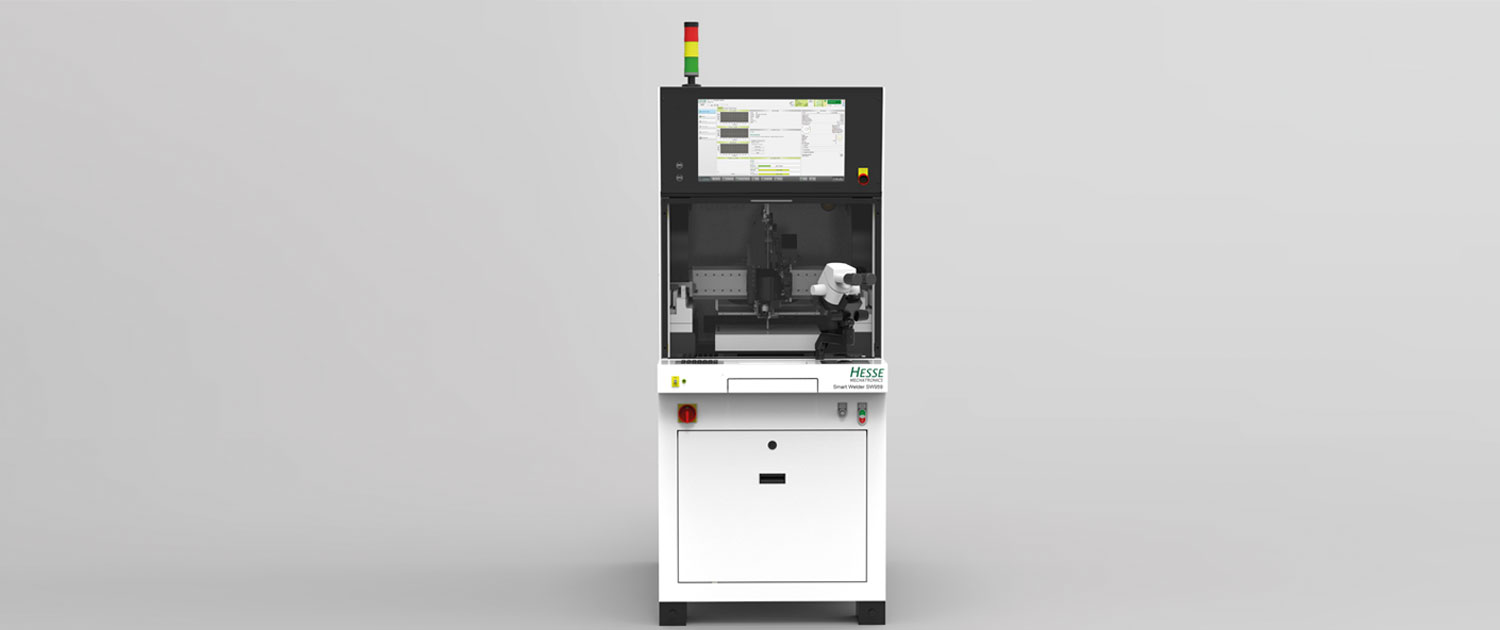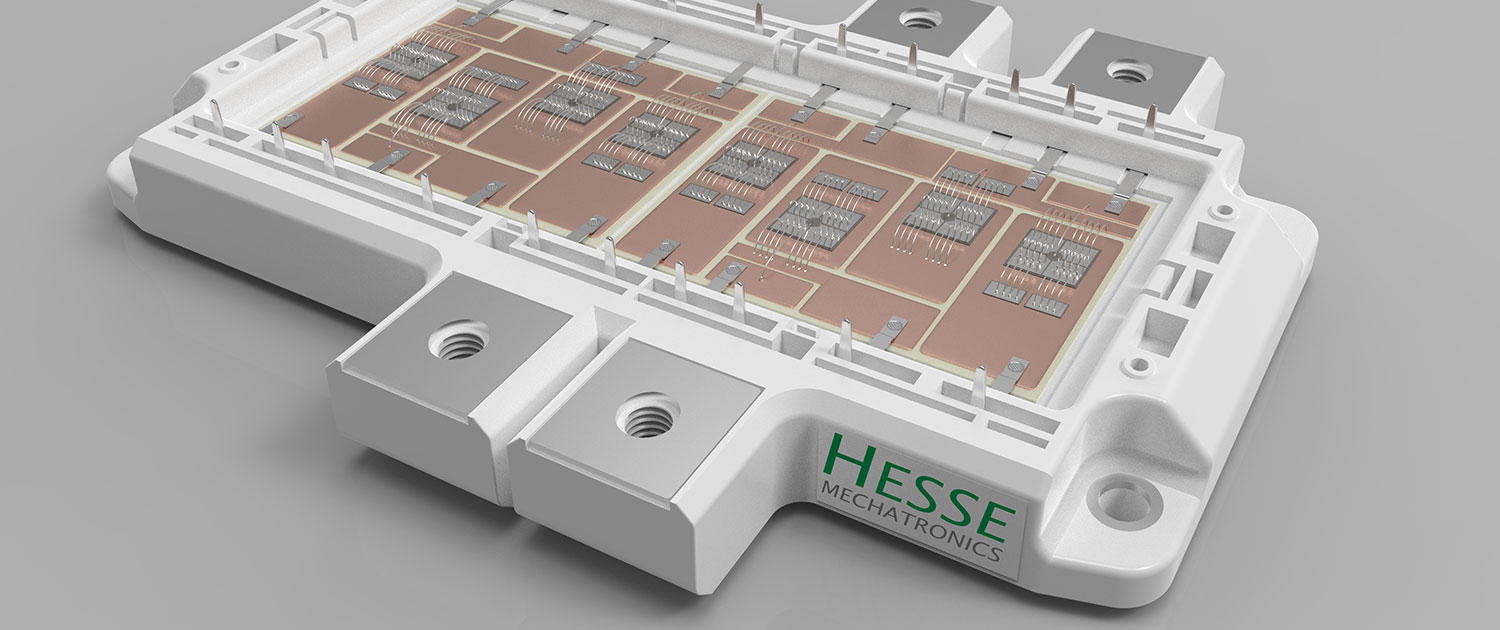 Hesse Mechatronics Smart Welder SW985 combines the best of two technologies: ultrasonic welding & wire bonding
The force and ultrasonic power of ultrasonic welding equipment
and
The flexibility, precision, speed and advanced process control features of wire bonding machines.
Smart Welder provide producers of medium-sized ultrasonically welded connections with increased process control and freedom of design for the next generation of capable, efficient and cost-effective designs in power electronics, battery packs and other applications.
The new Smart Welder by Hesse include precise positioning and rotation between welding tool and product, image recognition to detect the exact weld location, and derivation of an optimal trajectory to reach the weld location quickly and very precisely.
Together with long and narrow welding tools, this allows very tight spacing and thus compact products, higher power density.
Further advanced functions include touchdown sensing, precise and dynamic contact force control, diverse process control features such as monitoring of ultrasound characteristics and deformation (cf. DVS 2811), and standardized interfaces for assembly line integration.
Smart Welder can, like ultrasonic wire bonders, flexibly handle a large variety of products. New products only require a program change and possibly adapted clamping and automation.