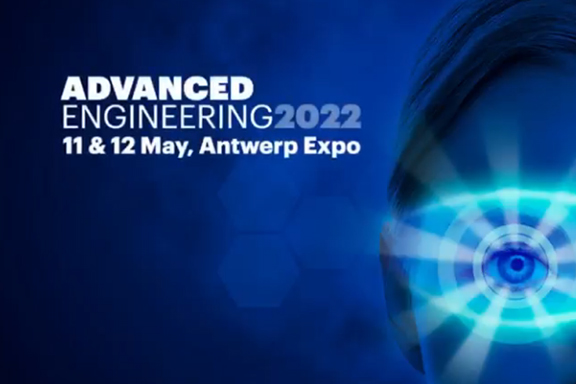 We are pleased to announce that we will be exhibiting at the Advanced Engineering 2022 show, taking place on May 11 and 12 at the Antwerp Expo in Belgium.
Visit www.ae-expo.be to find out more and register for your free pass.
Our focus for the Advanced Engineering show will be on the TPT wire bonders for heavy wire connections and battery bonding, on the EM Test Transient and ESD simulators and on the Aster Technologies DfX software for printed board assembly. You will find us in booth 135.
The TPT HB30 is a bench top size heavy wirebonder, easy to use and ideal for laboratories, pilot production runs and small scale production lines. The HB30 benefits from a motorised Y and Z axis giving a greater control over the looping parameters, allowing the user to create consistent and repeatable wire bonds with ease.
Wire sizes up to 650μm can be processed resulting in a wide field of applications in semiconductor and sensor products. The heavy wire bonding (≥100μm) is more suitable for batteries and power applications, e.g. inverters, switching devices or control units. Power applications typically use 75μm up to 650μm aluminium wire, but copper wire or ribbon can also be processed.
EM Test Compact NX5 generator for EFT/Burst, Surge and PowerFail is the most versatile tester to address transient and power fail requirements for both international and commercial EMC standards. Featuring an easy-to-use color touch screen, the NX5 provides an economical solution for pre-compliance immunity testing as well as full-compliance testing and CE Marking. Its internal single-phase Coupling/Decoupling Network (CDN) can be extended for testing three-phase EUTs by means of an automatically controlled external CDN up to 200 A per phase. EM TEST supplies a large range of accessories for various applications such as magnetic field tests and more.
EM Test NX30 generates ESD pulses according to IEC 61000-4-2 and ISO 10605. Electrostatic discharges either from a human body to any other part or between two different objects can cause persistent disturbances or even destruction to sensitive electronics or controls. esd NX30 is an ESD gun to simulate ESD pulses at higher voltages up to 30 kV in both air and contact discharge mode. It therefore satisifiers requirements exceeding the EN/IEC 61000-4-2 test levels and complies to automotive test applications.
Aster Technologies TestWay Software for DfX and test coverage analysis to verify manufacturability and testability of electronic boards. Featuring algorithms to maximize test coverage in high density PCBA. With a large variety of coverage loaders and CAD2CAM converters for many brands of testing and manufacturing equipment to support a fast NPI on the assembly line.
Integrates digital tools to optimize the communication between design and test, such as markup editors for digital schematics and automation of assembly and test documentation with twDocumentor software.
Come and visit us at booth 135 during Advanced Engineering 2022 in Antwerp!