In December 2022 MPE again conducted its annual review of territory distributor performance.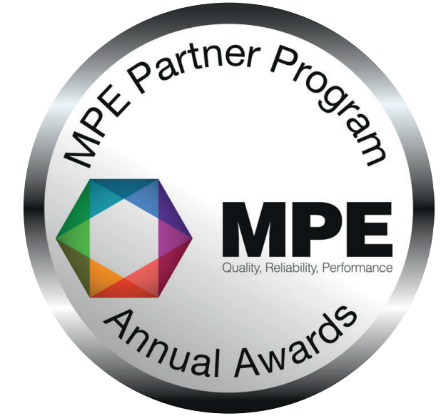 MPE's Partner Program is firmly established as an effective tool for measuring distributor performance against set criteria. The Program provides a clear view of the expectations MPE has of its Partners and, in return, the significant benefits and support offered by MPE Partner status.
The MPE Partner Program is a tiered structure with four distinct levels – Bronze, Silver, Gold and Platinum. The scheme sets achievable individual goals for each Partner, whilst allowing MPE to apply a uniform approach to the assessment of new and existing Partners across all territories.
MPE's latest annual review saw Accelonix in The Netherlands advance from Bronze to Gold status, and thus became 'Gold Certified Partner' in any MPE related business, from 1st February 2023 to 31st January 2024.
MPE Limited, based in the UK, is a world leading manufacturer of high performance EMC/EMP filters and capacitor products for supply to the automotive, defence, telecoms and other professional industries.
Click HERE for more information about EMI & TEMPEST filters