Discover the Cybertechnologies CT100 – Non contact Profilometer during E&A 2019 at the Accelonix booth – 7C113.
Bring your sample for a test measurement!
The CT 100 is a compact and flexible 2 and 3D non‑contact surface profilometer. Suited to bench mounting, it has a motorized platform providing a scanning area of up to 150 mm square. A variety of optical sensors are available for this model, providing the optimum balance of working height and measurement range for particular applications.
High – Resolution and speed 3D scanning system
150 mm scanning area
User friendly concept
Sophisticated analysis and automation software
Automated measurement tasks analyses, 2D and 3D,
step and repeat.
Typical applications are the analysis and quality control of printing processes, such as thick-flm measurement on a variety of substrate materials, volume measurement of paste depots, epoxy-flims, dots or other printed and dispensed features. Geometry and position measurement of highly contoured objects like solder bumps, microlenses, and MEMS devices, as well as flatness and coplanarity analysis are other popular application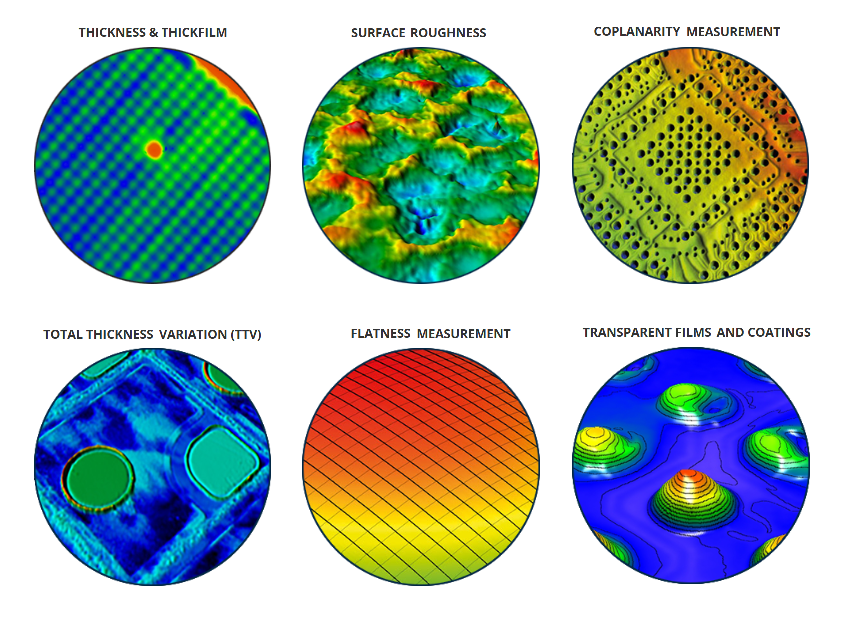 PS: On our booth you will also find solutions for EMC and RF testing, X-Ray and CT Inspection, wire bonding and software solutions for electronics (DFT, test coverage, NPI, Traceability and repair).